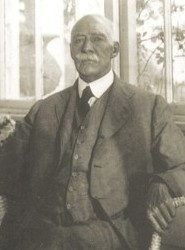 Motivational Audiobooks
Motivational audiobooks are my passion, and I'm so pleased that
you've chosen to invest some time for self-improvement and
personal development.
My name is Richard Gorham and I am the creator of LeadershipAudio.com. I
appreciate the opportunity to share a little bit more about myself.
I reside in the beautiful city of Portland, Oregon. I'm very happily married,
and the father of three extraordinary lttle girls
The vision for this website began back in 2004 as we were working
feverishly on one of our other leadership-related websites. As a devoted fan
of Dr. Orison Swett Mardens' work, I knew that I would need to eventually
take some time to share his amazing insights with a whole new generation
of aspiring leaders.
Little did I know at the time this would mean hundreds of painstaking hours
to create an entirely fresh and updated series of motivational audiobooks
that presents the "best of the best" of Dr. Marden's teachings.
For many years now I've spent a great deal of my time working to share,
free of charge, the many benefits of high quality leadership tools and
resources; powerful tools that have helped me in so many ways to more
effectively deal with life's many challenges.
It's important to me that these same tools and resources be made
available to anyone who seeks to better him or herself, no matter
what their income level or location.
From a young age I enjoyed reading stories about succesful people; tales
of the poor boy or girl who pressed on despite terrible circumstances to
achieve success and fulillment in their lives.
Some of the most powerful stories I've heard come directly from the works
of Dr. Orison Swett Marden. So it just seemed natural to create a new series
of motivational audiobooks, as a tribute to Dr. Marden – and to honor his
inspiring legacy.
I believe that everyone has the ability to improve his or her position
in life. Whether you do, or whether you don't – the decision is yours
and yours alone.
A Leadership Series for Successful Living. consists of a set of motivational
audiobooks that was created to show you the path toward becoming your
highest and best self.
I am a co-author of 101 Great Ways To Improve Your Life, which was
released in May, 2006.
The purpose of LeadershipAudio.com is to become a place where like-
minded Marden fans, new and old, can learn – grow – and hopefully decide
to begin their own leadership journey.