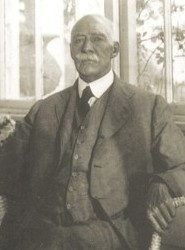 Join Our Leadership Affiliate Program…
and begin earning money today!
AFFILIATE PROGRAM
How is this possible, you ask?
Simple. Become a leadership affiliate by taking just a few minutes to Sign up with CLICKBANK, the same company that I utilize to secure all of my product sale transactions. 
Immediately upon signing up with CLICKBANK, you will receive an account name (affiliate ID) of your choice.  You will be able to quickly make money selling our product – or any other product that you see in the CLICKBANK 'marketplace'.
---
Okay, now that you have your new CLICKBANK account set up, you will need to place our leadership affiliate product link on your website or newsletter. The link will include your new Affiliate ID.
For example: My CLICKBANK Affiliate ID is leadertool, so that means your affiliate link will look like this:
http://xxxxx.leadertool.hop.clickbank.net
(You will replace 'xxxxx' with your new Affiliate ID.)

Here's the really cool part!
With every sale you refer to us, you will receive 65% of the sales price!
Our most popular offer, the entire series of "A Leadership Series for Successful Living" currently sells for $49.95.
In addition, we allow our affiliates to sell each volume separately at a low price of only $14.95.
Regardless of which product(s) your visitor selects, you will receive 65% of the net proceeds.
Not a bad deal, right?   All this for just adding your new leadership affiliate link and/or a graphic link anywhere on your site or in your newsletter.
"So How Large Of A Pay-Check Can
I Expect To Earn Each Month?"
I can't answer that… but, YOU CAN!
The amount of income that you earn is totally within your control. It all depends on the quality of your efforts and in how aggressively you decide to promote our audio series. One thing we can say with fair certainty is that if you think you can simply slap together a one page website and earn thousands overnight, you'll most likely be disappointed.
On the other hand, if you're serious and willing to put in some time and effort to do things the right way, then you CAN earn substantial dollars, $100's or $1000's, each and every month.
Most of our readers order the entire series, rather than buying volumes separately. The entire package of A Leadership Series for Successful Living sells for $49.95.
Since your will earn a whopping 65% of the sales price, that means you earn $32.45 per sale! Okay, now let's do some very FUN MATH!
Here is an example of the kind of monthly earnings you will realize at various levels of daily sales…
| | | |
| --- | --- | --- |
| # Sales/Day | Monthly Income | Yearly Income |
| 1 | $973.50 | $11,844.25 |
| 3 | $2,920.50 | $35,532.75 |
| 5 | $4,867.50 | $59,221.25 |
| 10 | $9,735.00 | $118,442.50 |
(Disclaimer: CLICKBANK also takes a small percentage of every sale for processing and mailing expenses. As a result your net receipt reflects just a little less than 65% of every sale.)
As you can see… it's really up to you as to how much, or how little, money you earn. If you refer just ONE sale per day, you'll be earning an additional $973.50 every single month and $11,844.25 every single year… Not too shabby, eh?
USE THESE POWERFUL IMAGES TO INCREASE SALES:  In an effort to assist you, and to ensure your success, we have provided the following images for your use.  Each of these graphics have been created to maximize the results of your affiliate sales efforts.  
Join us today! If you seriously want to earn passive income and any of the above information seems too difficult or complicated, I invite you to contact me and I will do my best to help get you started.  
Yours in success,

Richard Gorham
LeadershipAudio.com
Start getting paid today! Earn money simply by spreading the inspiring messages found in the Leadership Series for Successful Living.