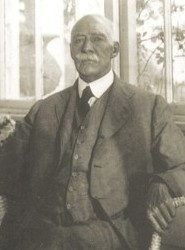 Contact Us
WE VALUE YOUR FEEDBACK
What's On Your Mind?
Contact Us Anytime.
Hi, my name is Richard Gorham, President of LeadershipAudio.com.
Welcome to LeadershipAudio.com
Your input is welcome and your support is highly valued and greatly appreciated.
Please contact us anytime you have a question or comment. We thrive on the challenge of making your online experience a positive one.
Our mission at LeadershipAudio.com is to spread the positive messages of Dr. Orison Swett Marden to a new generation of self-help enthusiasts and entrepreneurs.
Make no mistake about it – the self-improvement industry is exactly that, a giant industry.
People spend hundreds, if not thousands, of their hard earned dollars every year in an effort to gain significant insights and a competitive advantage over their peers.
To be fair, some of the programs offered in the marketplace are quite good and worth every penny spent. The vast majority, however, are overpriced and tend to underdeliver.
I've come to realize that almost all of the modern-day "experts" base a large percentage of their teachings on the original work of Dr. Orison Swett Marden.
Dr. Marden is widely accepted as the "father of the American success movement."
In an effort to share what I've learned, and to honor the memory of the late Dr. Marden, great pains have been taken to revive his work by creating A Leadership Series for Successful Living.
This special collection of Marden's classic tales represents the ultimate compiliation of Dr. Marden's work, re-edited for today's modern audience, and recorded in an audiobook format for maximum enjoyment.
We invite you to learn more about Dr. Marden and his inspiring example of a life well lived. Don't be shy about telling us exactly how we are doing. Contact us using the form below to ask questions or to share your thoughts.